IPPOG
Members
Germany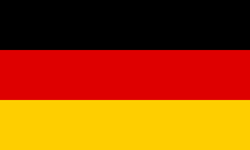 Intro
Germany has a very large community in basic research on particle physics, nuclear physics and astrophysics, with more than 2000 people attending the regular common national conferences. The diversity of the physics program in these fields is also reflected in the scales of the involved experiments and collaborations ranging from table top nuclear decay experiments to large scale accelerator facilities, such as CERN/LHC and GSI/FAIR. The research in Germany rests on three pillars of activity in Universities, Max-Planck-Institutes and the Helmholtz Centres.
It is a key mission to explain the aspects of these fundamental research efforts to the general public and motivate young people with various background to contribute to the answers on the basic question of the origin of matter and the universe, and to advance technology and applications in related areas, such as medicine and the energy sector.
In Germany, a nation wide network (Netzwerk Teilchenwelt) since 2010 connects a growing number of research institutes and facilities to promote particle, astroparticle and nuclear physics.
Within the framework of Netzwerk Teilchenwelt, scientists are bringing particle physics into the classroom. Young researchers, mostly PhD students from the participating universities and research institutes, hold events for high school students, such as Masterclasses with data from various experiments or hands-on detector experiments.
Each year, around 3500 pupils take part in the multi-stage program, including 70 high school students being invited to CERN for workshops or to pursue their own research projects. Promising young academics continue to receive support during their studies and stay in close connection with the research groups via a Fellow program
Details
Die Gemeinschaft der Grundlagenforschung in Teilchenphysik, Kernphysik und Astrophysik in Deutschland ist sehr groß, mit z.B. mehr als 2000 Wissenschaftler*innen, die an den jährlichen nationalen Konferenzen teilnehmen. Die Vielfalt des Physikprogrammes auf diesen Feldern ist auch in den Größenordnungen der Experimente und Kollaborationen sichtbar, von Zerfallsexperimenten im lokalen Labor bis zu den Großforschungs- und Beschleunigeranlagen wie dem CERN/LHC und GSI/FAIR. Die Forschung in Deutschland verteilt sich dabei auf die drei Säulen Universitäten, Max-Planck-Instituten und die Helmholtzzentren.
Das bundesweite "Netzwerk Teilchenwelt" verbindet seit 2010 die Forschungsinstitute und Einrichtungen um die Öffentlichkeitsarbeit in Teilchen-, Astroteilchen- und Kernphysik zu fördern. In Rahmen dieser Initiative wird unter anderem Teilchenphysik durch aktiv Forschende in den Klassenraum gebracht. Junge Wissenschaftler*innen, meist Promovierende der beteiligten Universitäten, führen z.B. Masterclasses durch in denen Schüler*innen Daten der LHC-Experimente auswerten können oder selbst Teilchen der kosmischen Strahlung vermessen.
Jedes Jahr nehmen etwa 3500 Schüler*innen an diesen Masterclasses und dem Stufenprogramm des Netzwerk Teilchenwelt teil. Das Programm ermöglicht es jährlich 70 Jugendliche ans CERN einzuladen, um dort an Workshops teilzunehmen oder sogar ein eigenes Forschungsprojekt zu verfolgen. Viel versprechende, junge Akademiker*innen werden in ihrem Studium unterstützt und bleiben durch ein Fellow-Programm mit den Forschungsgruppen verbunden.
Representative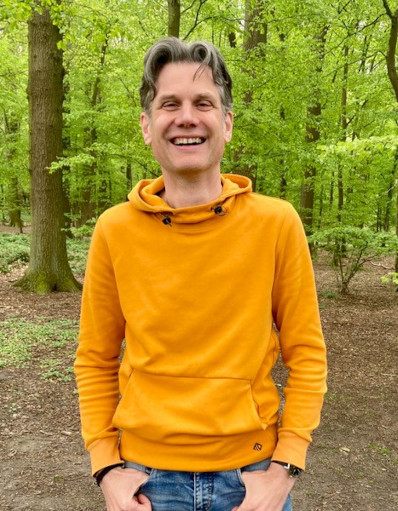 Christian is a researcher at the University of Münster (Germany), where he also completed his PhD in 2005 while working at the PHENIX Experiment at RHIC/BNL. In 2006 he became a CERN Fellow in the ALICE collaboration and served as a CERN guide for all LHC experiments. He returned to Münster as an EMMI Research Fellow in 2008 and established the local outreach activities and Masterclasses on particle physics with the start of the German framework "Netzwerk Teilchenwelt". His primary field of research is the study of the Quark-Gluon-Plasma with hard and electromagnetic probes.
Christian  is very interested in communicating the concepts and facets of fundamental research to the general public, from primary school to senior citizens and from the Big Bang to neutrinos and dark matter. He  enjoys visiting schools, organizing masterclasses and public events to talk about nuclear and particle physics, detectors and life as a physicist, often with LEGO in his hand and a VR-Headset. Since 2019 Christian is the coordinator of a hub for outreach in particle and nuclear physics in Germany (KONTAKT), with the aim to broaden the concept of Masterclasses and workshops to various age groups and across  the topics in nuclear and particle physics.
Christian ist Wissenschaftler an der Universität Münster (WWU), an der er auch im Jahr 2005 seine Promotion mit einer Arbeit am PHENIX-Experiment des RHIC/BNL abschloss. Er wechselte 2006 als CERN-Fellow nach Genf zum ALICE-Experiment und wurde CERN-Guide für alle LHC-Experimente. 2008 kehrte er als EMMI Research Fellow nach Münster zurück und etablierte die lokalen Outreach-Aktivitäten und Masterclasses für Teilchenphysik mit dem Beginn des "Netzwerk Teilchenwelt". Sein Hauptforschungsgebiet ist die Untersuchung des Quark-Gluon-Plasmas mit harten und elektromagnetischen Sonden.
Die Vermittlung der Konzepte und Aspekte von Grundlagenforschung an die breite Öffentlichkeit liegt Christian sehr am Herzen, von der Grundschule bis zum Studium im Alter und vom Urknall zu Neutrinos und Dunkler Materie. Er besucht gerne Schulen, organisiert Masterclasses und Veranstaltungen, um über Kern- und Teilchenphysik, Detektoren und das Leben in der Forschung zu sprechen, oft mit eine VR-Brille oder LEGO in der Hand. Seit 2019 ist Christian der Koordinator eines lokalen Knotenpunktes für Öffentlichkeitsarbeit in der Physik der kleinsten Teilchen (KONTAKT) mit dem Ziel das Konzept der Masterclasses auf verschiedene Altersgruppen und für verschiede Themen der Kern- und Teilchenphysik zu erweitern.